Description
While Reformers use springs attached to a central anchoring point, the Pilates Reformer with Tower has springs in a variety of locations, allowing the legs, arms, and torso to work directly with the spring. A stable platform makes seated and standing exercises easier while providing an unparalleled stretch. Tower exercises leave participants feeling taller and lighter, as the workouts focus on opening the hips and chest while lengthening the spine.
While it might feel like pilates is the latest health craze it actually has impressive, and scientifically proven, health benefits.
A 2018 study published by the Journal of Exercise Rehabilitation supports Joseph Pilates' original claims, demonstrating that people in their thirties and forties who regularly practiced pilates had overall better functional movement and better overall health than those who practiced yoga or didn't exercise at all.
The Reformer includes:
Silent and soft bed sliding system, thanks to its system of 8 vertical and horizontal PU wheels. Silent precision bearings.
One pair of double loops (hand and feet).
One pair of quick-release, adjustable and removable shoulder rests.
Padded headrest provides 3 positions: 2 above carriage and 1 leveled with the carriage.
Ropes adjustable. The holes on the carriage allow to place the excess rope underneath the equipment to ensure maximum comfort.
Springs: 1 black (very hard), 1 red (hard), 1 green (medium), 1 blue (light) and 1 yellow (very light).
One pair of pulleys attached to the risers which allow different positions.
The tower includes:
Bars made of chrome plating on iron.
Push-through bar made in solid wood which can be adjustable to 4 heights. Includes safety strap.
Solid roll-down bar.
One pair of foam handles.
Upholstered mat to cover the surface of the reformer. Easy to put on and transform to tower use.
Long springs: 2 blue (light) and 2 yellow (very light).
Short springs: 2 green (medium), 2 blue (light) and 2 yellow (very light).
19 hooks around the tower to allow multiple positions.
Dimensions:
| | |
| --- | --- |
| Length | 94 in | 240 cm |
| Width | 31 in | 79 cm |
| Height of the bed | 16.5 in | 42 cm |
| Height of the tower | 74 in | 190 cm |
| Weight | 282 lb | 128 kgs |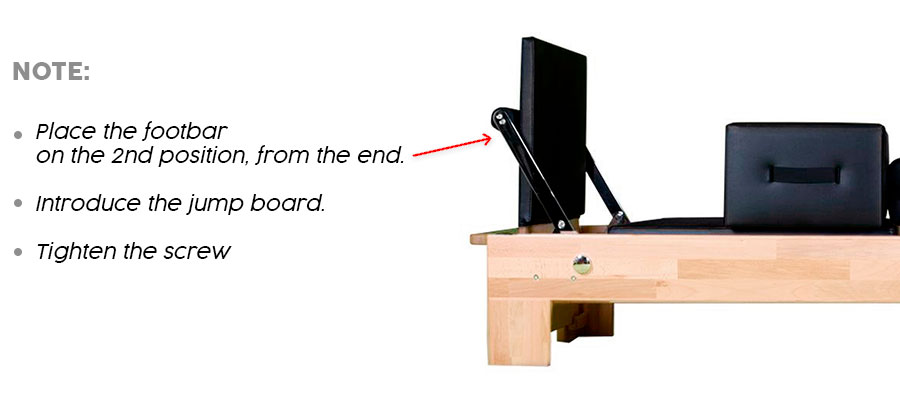 ---
PilatesEquipment.Fitness develops continuous upgrades and improvements in the apparatus, based on feedback from engineering, professional Pilates trainers and practitioners. Therefore, photographs in the site may have not been fully updated at the time you purchase it. Pictures for reference only. Manufacturer reserves the right to make modifications to the equipment.
Transportation Details
The carrier will deliver the Pilates Reformer with Tower Physio on the street.
If you require any additional service, please contact us on +1 786 381 9917 or info@pilatesequipment.fitness