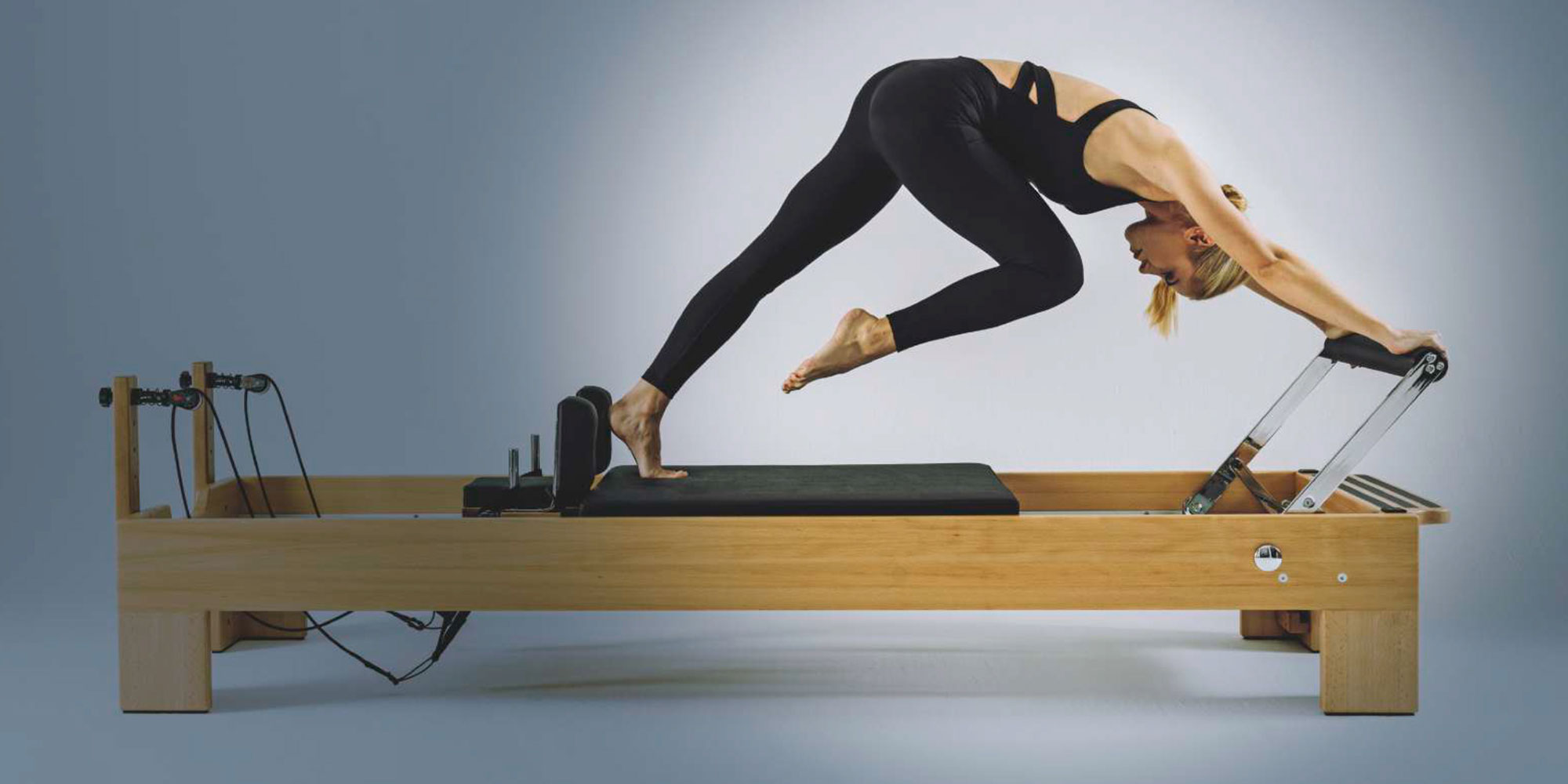 The Pilates Reformer is a piece of Pilates exercise equipment designed for your home Pilates workouts, and studio workouts. It consists of a frame with a flat platform called the carriage, which rolls back and forth on wheels within the frame. The carriage is attached to one end of the reformer by a set of springs that provide resistance, and the other end of the reformer has adjustable straps, and bars that can be used for various exercises.
The Pilates reformer exercises are low-impact, and emphasize proper form, alignment, and breathing. They can be used to target specific muscle groups or to work the entire body. Pilates reformer workouts help improve posture, flexibility, strength, balance, and coordination.
There are many different Pilates reformer exercises, and It can be used in a huge range They can be done standing, sitting, kneeling, and upside down, with a variety of exercises, including leg circles, pelvic lifts, lunges, rowing exercises, and so on. The level of difficulty can be adjusted by changing the amount of resistance provided by the springs.
While Pilates reformer workouts can be done at home with a reformer machine, it is recommended to work with a certified Pilates instructor to ensure proper form and safety, as well as to get the most out of your Pilates practice.
A Pilates machine and a Pilates apparatus are essentially the same thing – both terms refer to the various pieces of equipment designed specifically for Pilates workouts. However, the correct term to use is apparatus because the equipment is manually propelled. The machine needs to be connected to electricity in order to use it.
A favorite among health and fitness professionals, our Pilates Reformers are incredibly adaptable, and durable, with exceptional versatility to accommodate a range of body heights, sizes, and abilities. Superior construction for maximum safety and durability. It offers perfect stability and is very resistant. A whisper-smooth patented rolling mechanism to ensure precise and safe operation. One of our best Pilates Machines.
Our Pilates reformer for sale includes the following springs: 1 black (very hard), 1 red (hard), 1 green (medium), 1 blue (light), and 1 yellow (very light).